Have you transacted today? I think you should attempt. Today as known is the start of the e-levy appliance on Mobile money transactions.
Just this morning, a fellow tried sending money to someone and received a shocking response.
In an attempt to send 50 Ghana cedis and successfully send it, an amount of 1.28ghc was charged on it.
This has caused a lot of reactions as the citizenry feels cheated by the government per the conditions attached to the e-levy.
"The government has deceived us, they charged 1.28ghc after I sent 50cedis. I thought they said they are going to charge above 100 cedis and we can freely transact at that minimum per day."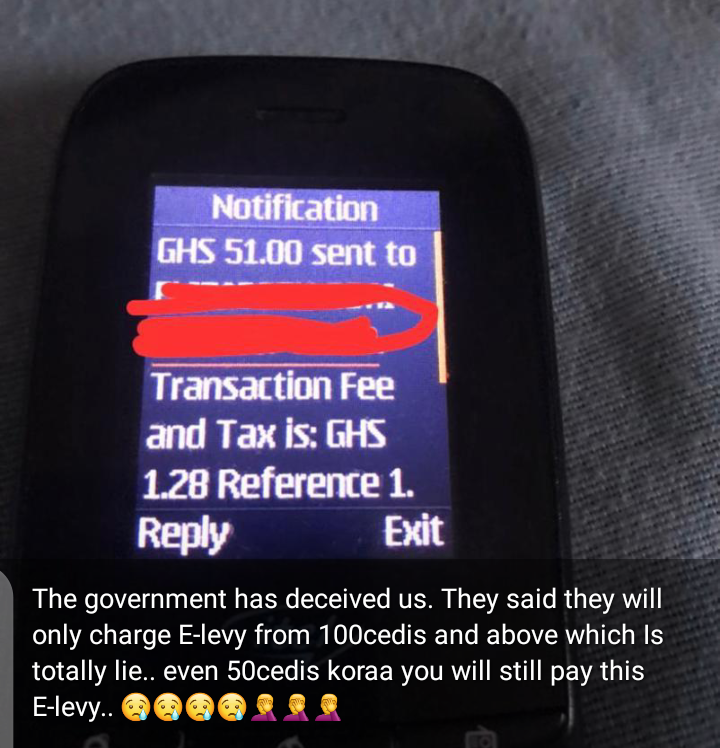 Could it be a system error? Could it be that the sender had already sent more than the said amount per day to paint the government black by posting this?