Report convened has it that the Ghana Commercial Bank has sent out an important message to its customers.
The message highlight on the reactivation of dormant account as per the laws of requires.
Undoubtedly, the GCB is a government owned bank which has a lot of branches across the length and breadth of the country.
In a recent post on their Facebook page, the Ghana Commercial Bank is informing all their customers whose bank account has been dormant for five years to reactive it, report culled from Opera News indicates.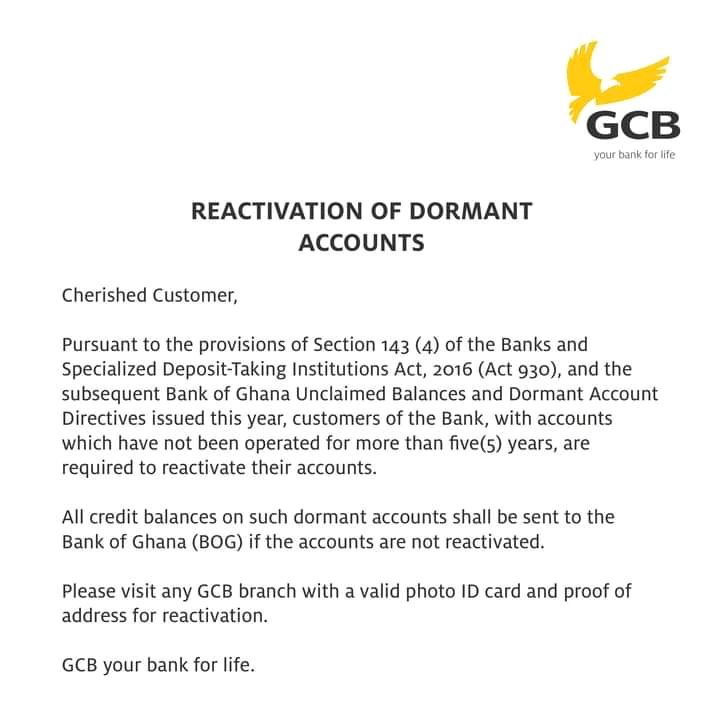 This means all those who have not been making any business transactions on their GCB account must visit any GCB bank and reactive it now before it is too late.
All customers who fall into this category must visit any GCB branch with a passport picture and other relevant documents for reactivation.
All customers who do not reactive their account will lose their savings which will be sent to the Bank of Ghana. All customers are being obliged to reactivate their account if it has been dormant for five years