There has been massive stir after pictures of a miraculous tree which bears features of male and female hit online.
The photos have attract much attention and also generate endless talk among people as it appeared unusual to them.
"Mukurwe wa Nyagathanga" Shrine, located in Murang'a County, Kenya, is the birthplace of the Agikuyu community.
When you visit Mukurwe wa Nyagathanga, also known as "Kihumo kia Agikuyu" (the source of Agikuyu) or "Mucií wa Gíkúyú na Múmbi" (the home of Gikuyu and Mumbi), you will discover several magical and amazing things.
A few meters from the entrance is a magical tree called Mukoe which, according to an instructor at the shrine, is a cross pollination of the Muhumo and Mukuyu tree which has an image of "the female and male sex organ.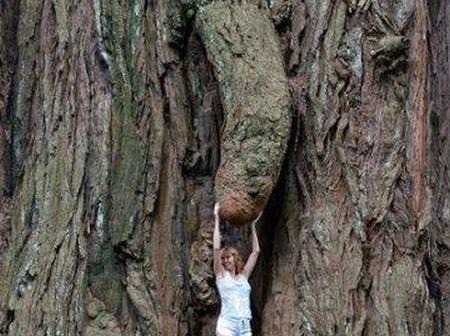 "As you can see, a complete female organ appears on the right side of the tree while the male organ is on the left side," the instructor explained. He also revealed that part of the tree is a remedy for many diseases and ailments, for example, if your child loses his appetite, all he needs to do is take a glass of the juice from the tree. He added that the juice is also vital in solving marital problems. "You only need to drink a glass of juice from this tree twice to get positive results," said the instructor.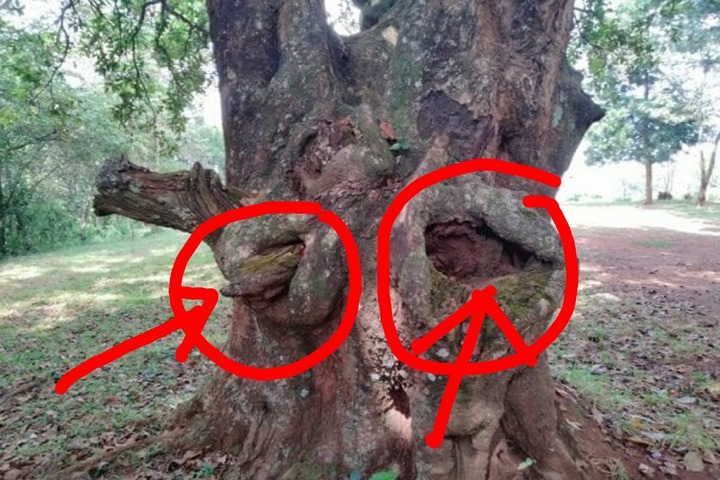 The shrine, he says, is guarded 24/7 in order to protect the tree which is in high demand by those who know its virtues. It is a place where people come from far and wide to pray.