The issue of who really resolve power outage crises have caused a lot of debate among Ghanaians and even the opposition party-NDC and the ruling party.
Per the information and pictorial evidence BROADCASTGHANA gathered, it appears Akufo Addo has claimed such achievement to himself and the NPP party.
It has really caused several arguments and misunderstandings even between celebrities and several debates but the government who solved 'dumsor' has finally come out.
'Dumsor' is one of the experiences Ghanaians will never want to ever experience again because it is really a memory that hurt the feelings of many and no Ghanaian ever prays to be in that situation again.
It was a time where Ghana was faced with extreme power outages and an unstable power supply.
However, the incumbent president, Nana Akufo-Addo has come out to reveal that his government in his ongoing administration solved 'Dumsor' and they went further to reduce electricity tariffs by 25% for industrial customers.
The president said, "Our industrialization agenda included deploying a stimulus package to support existing Ghanaian businesses, solving "dumsor" and reducing electricity tariffs by 25% for industrial customers" he reveals.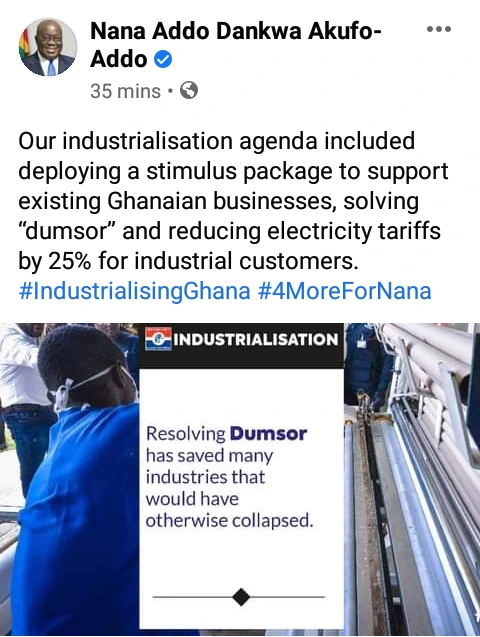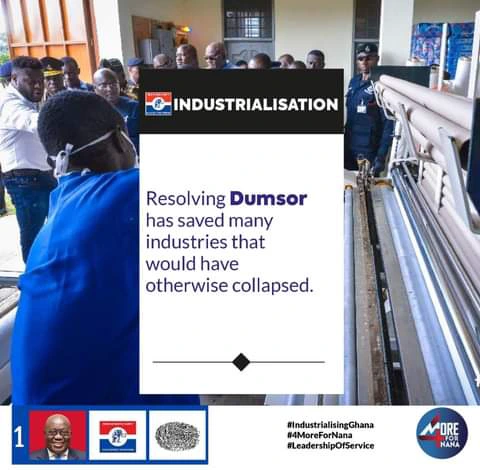 Furthermore, the reactions from Ghanaians were really a mixed one because some supported the incumbent president, Nana Akufo-Addo's revelation, while some other Ghanaians disagree with him.
The above pictorial evidence, however, left many Ghanaians wondering, while others are waging their tongues in dismay.