JUST IN: Twelve More Cases of Lassa Fever Recorded; One Dead; GHS Drops Latest Update and Sends Strong Message To The Public -See Fresh Statement Issued
The Ghana Health Service (GHS) says twelve (12) more cases of Lassa Fever have been recorded in the country during contact tracing and testing after the first two cases were announced on 26th of February 2023.      
In a statement dated February 28, 2023 and signed by Director General of GHS, Dr. Patrick Kuma-Aboagye has advised the public of the need to report to the nearest health facility when unwell.
"Following the institution of control measures including contact tracing and testing, 12 additional cases who were close contacts have been confirmed. This brings to 14 the total number of confirmed cases for this outbreak.
"One death has so far been recorded. All 13 cases are alive and in stable condition and are being managed in designated health facilities. A total of 97 contacts have been identified and efforts are underway to identify more contacts," Mr. Kuma-Aboagye stated.
He continued: "A probable case has been reported from Central Region and contacts are being identified and monitored while we await confirmation. Psychological support is being provided for all cases and contacts."
Attached is the full statement from the GHS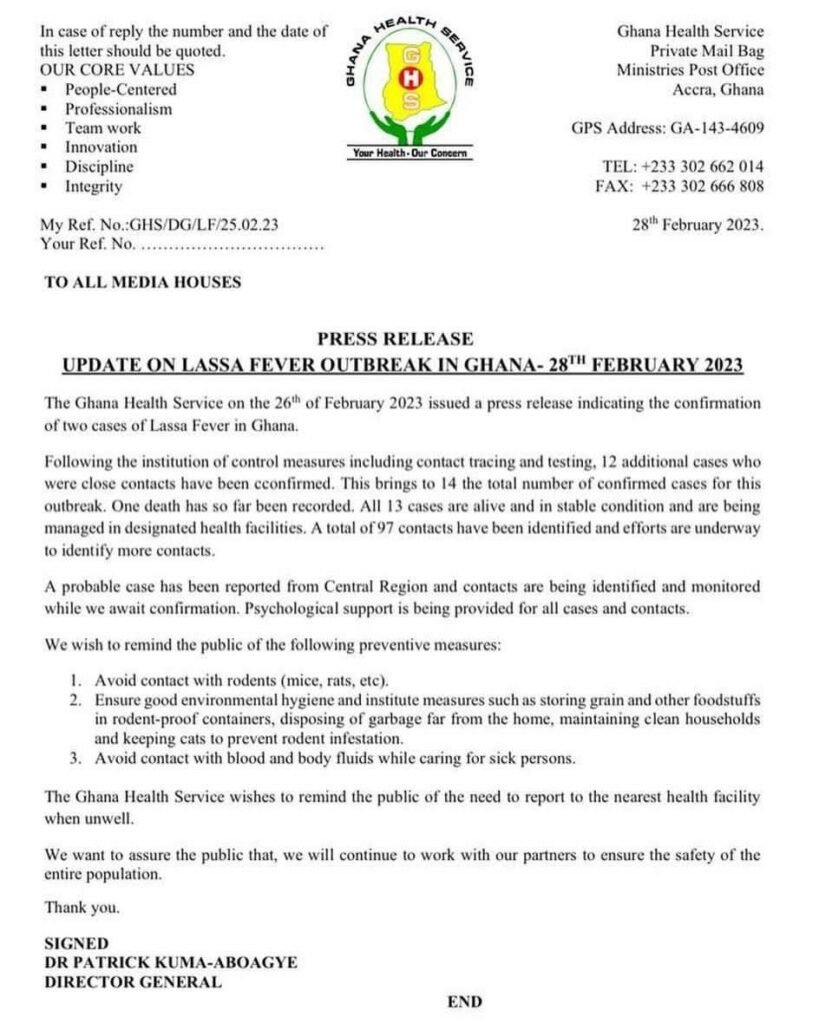 starrfm.com