Ghana Is Bleeding: Doctors in Wa West Use Phone Torch to Perform Surgeries 2 Years Now; More Sad Details Drops
Theatre lamps at the Wa West district hospital have not been working for almost two years.
Doctors are therefore left with no choice but to use mobile phone torches to help them perform surgeries on patients.
According to the Medical Superintendent of the Wa West District Hospital, the situation is impeding work at the theatre in Wechiau.
"It is really affecting service because the lamp is the second eye for both the nurses and doctors when we are doing an operation," Dr. Benjamin Ameyuori explained.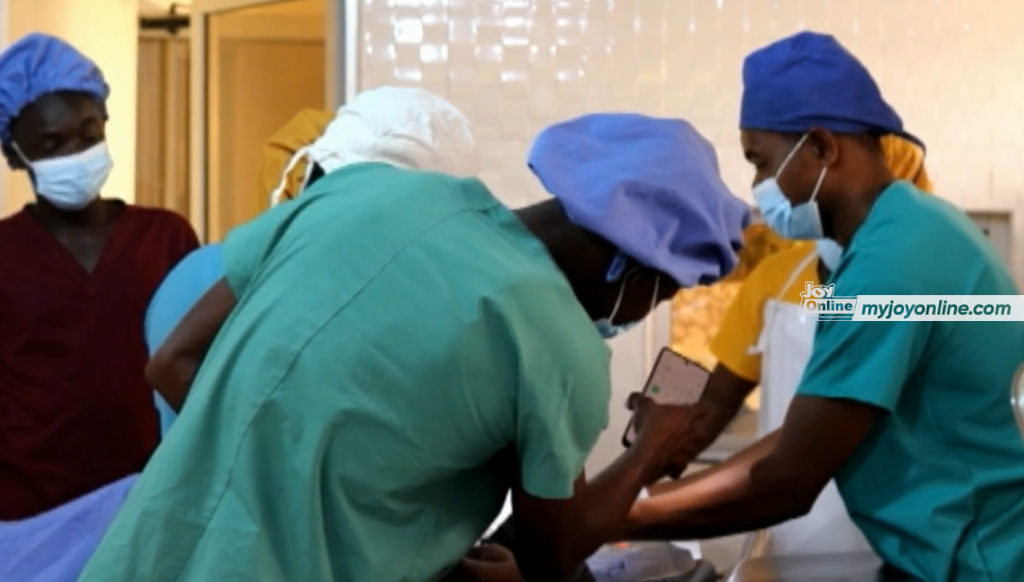 Dr. Benjamin Ameyuori told JoyNews' Upper West Regional Correspondent, Rafiq Salam that the development has significantly affected healthcare delivery at the facility.
The medical practitioner recounted an incident where his team needed to, once again, improvise during a surgery performed on a man with Gastric Perforation, a full-thickness injury of the wall of the organ the stomach.
"And we needed to close the hole to avoid the contents from the stomach from leaking out into the entire cavity. And I had to use two [mobile phone] lights one on one side and another one, to be able to see clearly and continue with the procedure," he told JoyNews.
The healthcare officers say they have demonstrated their commitment to saving lives, however, very little can be achieved without the support.
"We are appealing to external bodies who can come to our aid. This is a deprived community and we have sacrificed to be here to offer the best that we can for the people," he added.
Myjoyonline.com