Leader and founder of GN Bank Dr. Paa Kwesi Nduom brought tears in the eyes of many Ghanaians after sadly reminding them of how his dream to develop a safe and sound regulated financial institution in the whole country was deffered.

" TODAY is three years. Thousands of young men and women remain at home. Hundreds of assets have been lost, abandoned, destroyed and rotting away. Yet my faith remains strong" Paa Kwesi Nduom sadly wrote on Facebook in remembrance of three years of the collapse of his indigenous Bank.

" Doctor, you're making me cry. It's not your fault. My brother was a victim and hasn't been able to get any job till now. This is really sad" Comfort Kyeremaa sadly wrote under Paa Kwesi Nduom's post.

Despite the numerous tears under his post, there were those NDC guys who insensitively attacked him for supporting Akufo Addo's candidature against John Dramani Mahama.
Meanwhile, these people refused to tell the main reason why the Banking system under John Dramani Mahama refused to check and regulate GN Bank properly.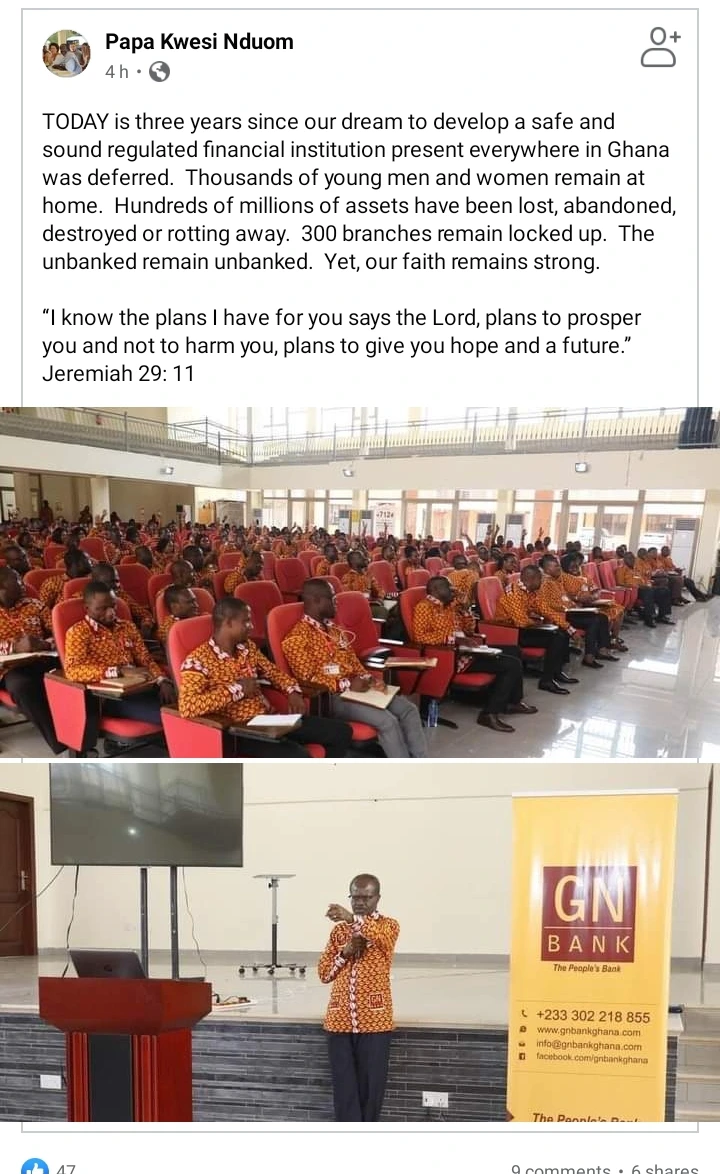 Content created and supplied by: Pen_Sound (via Opera News )